Australia have lost five Tests in a row but they have endured worse runs before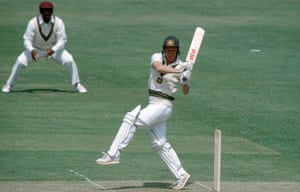 The post of national captain had been far from kind to Kim Hughes. After winning his first Test in charge in 1979 against Pakistan, things always seemed to conspire against the Western Australian. On the brink of taking a 2-0 series lead in the 1981 Ashes series, Hughes saw victory snatched from his hands, as an inspired Ian Botham and Bob Willis combined to pull off the miracle of Headingley. When Botham's 5-1 in 28 balls sealed another unlikely win at Edgbaston and he bludgeoned a marvellous century at Old Trafford, Hughes had gone from possible hero to absolute zero in the space of a few dizzying months.
Relieved of the captaincy after the return of Greg Chappell in the Australian summer of 1981-82, Hughes was then handed the reins once more when his predecessor and successor made himself unavailable for the Pakistan tour in 1982-83. It was a smart move from Chappell; Australia were hammered 3-0 in the subcontinent, and when Chappell returned to lead his team to regain the Ashes in 1982-83, Hughes must have wondered if some higher force had it in for him.
Chappell stood down after the Ashes triumph, with Hughes leading a full strength Australia to a home series win against Pakistan. The two Tests won during that series would eventually account for half of Hughes' victories as captain. With Chappell, Rod Marsh and Dennis Lillee retiring from internationals, the forthcoming tour to the Caribbean looked like a disaster waiting to happen.
1) West Indies won by 10 wickets, Barbados, 30 March to 4 April
Australia enjoyed a relatively positive start to the series. Setting the West Indians 323 for victory at Guyana, Gordon Greenidge and Desmond Haynes put on an unbroken stand of 250, and the first Test was drawn, but with Malcolm Marshall returning for the second Test, things were going to get a lot harder for Hughes' inexperienced team. Only two heroic knocks from Allan Border – 98 not out and 100 not out – and a rare rearguard from Terry Alderman prevented defeat in Trinidad. But the tourists finally cracked in Barbados in the third Test.
Facing Joel Garner, Marshall, the returning Michael Holding and Eldine Baptiste was a daunting prospect for Australia but, after being inserted, they managed to reach an excellent 429, with Wayne Phillips scoring his second and last Test century, and Graeme Wood, Greg Ritchie and Tom Hogan all making important contributions. But after the West Indies replied with 509 – Haynes and Richie Richardson scoring centuries – the Australian house collapsed in spectacular fashion.
Closing day four on 68/4, Australia were demolished by Marshall and Holding on the final morning, with the last six wickets falling for just 29 runs. Extras was the third highest contributor with 18 runs, as Haynes and Greenidge easily knocked off the same amount of runs needed for victory. With Wood returning home due to a fractured finger and Rodney Hogg missing the fourth Test with an Achilles strain, Australia's tour was hurtling out of control.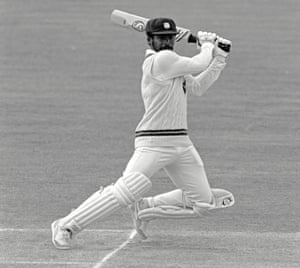 2) West Indies won by an innings and 36 runs, Antigua, 7-11 April
Hughes won the toss for Australia, but that was as good as things got at St John's. With an Australian team containing seven players with fewer than 10 Test appearances each – Ritchie, Phillips, Dean Jones, Roger Woolley, Hogan, John Maguire and Carl Rackemann – the West Indies could sense blood. Despite another fine knock from Border (98) and a half-century from David Hookes, Australia's first innings total of 262 was woefully inadequate.
This was highlighted even more when Viv Richards and Richie Richardson added 308 for the third wicket. When no Australian batsman could pass 29 in the second knock, West Indies won by an innings and 36 runs to retain the Frank Worrell Trophy with ease.
You may also like...